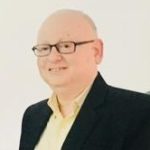 Rajiv is a member of the Data Analysis Core Group (DACG) and as part of our joint venture to carry out innovative data analysis for high data content/high-throughput techniques Statistical software. After obtaining his Ph.D. (Statistics) degree from University of Lucknow, he joined the department of Statistics, University of Lucknow, INDIA in 1991 as an Analyst Cum Programmer. After supervising various projects of finance sector and tale communication companies as a programmer and systems analyst for various, he was assigned the charge of Coordinator, Quality Management Program of University of Lucknow.
He is member of various academic bodies of different universities and an expert member of Uttar Pradesh Public Service Commission, Staff Selection Commission (Central Region) and published more than thirty research papers in journals of International repute. He also framed the course- content study materials for the various programs of UP Rajshri Tondon Open University.
He has been assigned the additional charge of Assistant Regional Coordinator of Uttar Pradesh Rajshri Open University for five years. In spite of this, Rajiv also remained Joint Director in Institute of Applied Statistics and Development Studies, Lucknow.
His role included the important job of overseeing the health of all real data structure in the various government and corporate sector in the region of Northern India especially. He is the only person ever to be in the DACG who has performed a number of short term programs of the group. His immense desire is to keep abreast in the cutting edge of fostering the development of innovative applications of Statistical Software for use in academia, industry, government and corporate sectors.